Sweet N Evil
Featured This Week
---
Rock N Roll Collectibles
First their was Elvis… then came The Beatles… then Led Zeppelin, Kiss and thousands  more. The term "Rock and Roll" as a name for rhythm and blues mixed with country music was first coined by Alan Freed in the late 1940s  Rocket 88, by the Delta Cats w/Ike Turner is universally considered the first Rock and Roll record.  However, Rock and Roll first became a phenomenon in 1954, when kids watched Bill Haley and The Comets rocking out to Rock Around the Click. in the movie Blackboard Jungle.
Music Collectibles
So, needless to say: there are a lot of Rock and Roll collectibles out there from the past years. Although Elvis had a good amount of merchandise, it was The Beatles merchandising deal with a couple of Americans and their company Seltaeb (Beatles spelled backwards) that really showed that there were other ways for a popular act to make money. At the height of Beatlemania, these guys were making a million dollars a day… and that was in 1964! Due to it being uncharted territory, Brian Epstein made a very poor deal for The Beatles, but that's another story. Rock N Roll Memorabilia
Kiss, on the other hand, didn't have that problem because they have Gene Simmons in charge. Kiss is the only act that can rival The Beatles for merchandising, probably even surpassing it.
Hollywood & TV Memorabilia
Everybody loves pop Culture and television truly ushered in a whole lot of it. Memorabilia from '60s TV shows like Batman, The Green Hornet, Addams Family and The Munsters tops many peoples lists, but there is so much more. TV Memorabilia
Vintage & Rare Records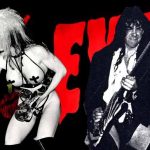 Every good Rock N Roll Collectibles collection begins with records, because, at the end of the day, it's all about the music. Vintage records come in so many variations, that no record collection is ever complete, or finished. It starts with mono and stereo, label variations, cover variations, release variations, even east coast vs. west coast die cuts and printing. It never ends.
When you are looking for records, sometimes you have a specific title in mind, but often times, you come across something you weren't looking for, but it will make a nice addition to your collection. Whether online, or in some old record store, it's always a treasure hunt. For many, collecting rare records is a "labor of love". Rare Records
Guitars, Basses and Musical Equipment
Originally, guitars were used by solo Blues singers. They normally played smaller acoustic guitars which could easily be heard because they didn't have a full band behind them. Robert Johnson, known as the King of the Delta Blues played a Gibson L-1.
It wasn't until Western Swing music that the guitar player figured out that nobody could hear him. At that point in time, the guitar was used merely as a rhythm instrument, not a lead. Here comes Leo Fender and Les Paul to create a solid body "electric" guitar, along with an amplifier to put that sweet sound right out front, where it belongs. Leo came up with the first commercially viable answer… the Fender Telecaster… and the rest is history.
Unfortunately, you won't find Robert Johnson's guitar here, but you now do access to many other pristine pieces of musical history, both past, and future. Vintage Guitars
If you're looking for hard to find Vintage Records, Vintage and Collectible Guitars and Rare Rock N Roll Collectibles, Sweet N Evil is the answer to your quest.
---