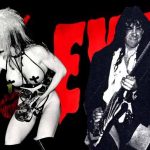 Hard To Find DVDs
I've been collecting rare and hard to find Rock and Roll DVDs for years, from old record stores to collector shows, like Chiller Theatre and Beatlefest. You never know where or when you're going to come across something special and rare. But, now it's time to "thin the herd", which works out great for you. There are tons of vintage music concerts, music and documentaries right here at your fingertips.
We have all kinds of Rare DVDs that are nearly impossible to find… until now. Live rock concerts, vintage TV shows, rare movies, and so much more. None of these titles have ever been released commercially and many are available here for the very first time.
Everything here is from a personal collection, so when thery're gone, they're gone. New titles are added all the time, so be sure to check back regularly.
---