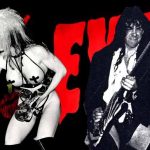 Musical Instruments Online
It's nearly impossible to find that 1 special guitar, bass or amplifier your looking for locally. These days, you can find your musical instruments online. If you look hard enough, you can find exactly what it is you're looking for. The chance of walking into your local guitar shop and finding a '59 Gibson Les Paul, '63 Fender Strat, '64 Rickenbacker 4001S bass, '57 or'58 Les Paul Junior, '63 Hofner 500/1 or a 1965 Fender Deluxe Reverb are highly unlikely. But, it's pretty easy to let your fingers walk across your keyboard to find exactly what it is you crave.
And "Crave" is exactly what it is. Once you make the decision about what you want, it becomes an obsession until you satiate it. Whether you're "jonsein'" for a guitar, bass, amplifier or even a guitar pedal, please look to us as your Vintage Music Instrument Online Store.
---